Winds of Change - The Environment with new commissions by Kevin James and Bruce Odland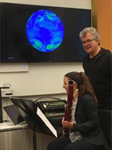 Bruce Odland, an award-winning composer of sound installations, theater, dance and film scores has created a new work for the Quintet "World Winds". This "sonification" uses data in real time on the earth's air currents (http://earth.nullschool.net/) as a source for musical expression performed by the wind instruments.
Kevin James, a composer with a history of community involvement and works using utilizing his own field recordings from interviews with the homeless, to the sounds of howler monkeys, to the voice of the last remaining speaker of an aboriginal language, has completed "Rockaway Beach Winter 2017". Mr. James has created sound recordings from the Rockaway community and the ever-changing natural environment that surrounds them which becomes a sixth voice in the new piece.
The programs will include poems about the earth by Ralph Waldo Emerson. See upcoming concerts for these programs in Queens at West End Temple in Neponsit, Beacon Rehab in Rockaway Park, the Queens Botanical Garden, the Salvation Army in Jackson Heights, and Rockaway Waterfront Alliance's RISE. NOTE: Special concert in Manhattan on June 14th at 7:00PM at the National Opera Center in Manhattan.
Photo caption: Gina Cuffari working with composer Bruce Odland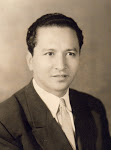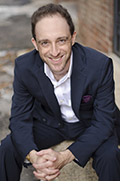 Quintet celebrates 40 years since its founding in Bogotá, Colombia
The Quintet will celebrate the 40th anniversary of its founding with a concert on Monday, Nov. 7, 2016 at 7:00PM at the Salvation Army in Jackson Heights, Queens. The concert will also celebrate the 100th anniversary of the Colombian composer, Jorge Olaya Muñoz, the founder of SAYCO (the equivalent of ASCAP in Latin America).

Maestro Olaya wrote many dances for the Quintet during its first season. It is these works which were unique to the woodwind quintet repertoire that led to the Quintet's special niche in the world of woodwind quintets. When the group reformed in the United States, these dances became the core of the Quintet's unique Latin American repertoire which continue to delight audiences everywhere.

These works may be heard on the Quintet's Dancing in Colombia recording on MSR, still available through Amazon.
Our special 40th anniversary concert will feature a number of dances by Jorge Olaya Muñoz, Retrospectives and Dreamers' March by Harold Gutiérrez, and Judah Adashi's Songs and Dances of Macondo inspired by Gabriel García Márquez' One Hundred Years of Solitude.
In 2015 the Quintet commissioned Harold Gutiérrez to write a piece for our Memory Project based on interviews with seniors from the Latino community in Corona, Queens. We are pleased to be presenting again the resulting work, Retrospectives. The Quintet will be joined by special guests, students from the P.S. 69 Jackson Heights School orchestra, for a performance of Dreamers' March, also written for us in 2015. Photo of rehearsal for premiere of Dreamer's March with the Corona Children's Orchestra. (Composer on right at back in yellow sweater.)

Two Exciting Projects for the 2016-17 season!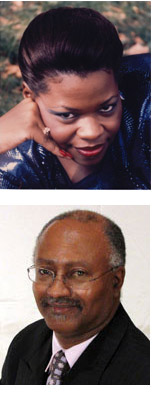 The Quintet will celebrate the 100th anniversary of Ella Fitzgerald's birth with eight free performances between January and June 2017. We are excited to welcome jazz vocalist Renée Manning and trombonist/arranger Earl McIntyre as guest artists for these concerts. Music will include works by Ellington, Jimmy Heath, Louis Armstrong, Antonio Carlos Jobim, Earl McIntyre, Renee Manning, and others. Be sure to look for these free concerts at Bayside Senior Center, Elm-Cor Senior Center, Langston Hughes Library and Cultural Center in Corona, Beacon Rehab Center in Rockaway Park, Brooklyn Conservatory in Park Slope, Prospect Hill Senior Center (in the South Slope) and Eileen Dugan Senior Center in Cobble Hill in Brooklyn.

Renée Manning has sung with the Mel Lewis Orchestra, Mingus Big Band, Chico O'Farrill Afro Cuban Orchestra, George Gruntz Concert Jazz Band, and Dukes' Men. She has worked with Dizzy Gillespie, Sir Roland Hanna, Mark Murphy, Howard Johnson, Joe Williams and sung at Village Vanguard Birdland, Red Rooster, BB King Blues Club, The Iridium, BAM Cafe, Lincoln Center, Carnegie Hall, The Ritz, Blue Note Japan, Milk River, Ronnie Scott's in London, Monmartre Club in Copenhagen, La Villa in Paris and others.

Earl McIntyre's arranging credits include Roberta Flack, Luther Vandross, the "Saturday Night Live" band, Lester Bowie's Brass Fantasy, Johnny Copeland, Cedar Walton, Renée Manning, the Mel Lewis Orchestra, the Mingus Big Band, Elvis Costello, Steve Turré, Bob Stewart, Jon Faddis, J.J. Johnson, the Art Ensemble of Chicago, Cannonball and Nat Adderley.

Quintet receives CMA award for residency in the rockaways

The Quintet has received a 2015-16 Residency Partnership Program Award for an extended residency in the Rockaways. Chamber Music America is the national service organization for chamber music professionals. CMA membership includes thousands of individual musicians, ensembles, presenters, artist managers, composers, educators and others in the national chamber music community. CMA's Residency Partnership Program takes ensemble music out of the concert hall and into the community. The program supports creative collaborations between chamber music professionals and community organizations, bringing interactive performances and music education to new audiences across the country. The Quintet's residency, supported by the Chamber Music America Endowment Fund, is organized in partnership with the Rockaway Artists Alliance, P.S. 114 Belle Harbor School, Rockaway Waterfront Alliance, West End Temple, and Beacon Rehabilitiation and Nursing Center. Our first residency activity takes place on Saturday, September 17th at 4:30PM at RAA at Fort Tilden.The residency will include Phase III of the Quintet's Memory Project. Composer Lev 'Ljova' Zhurbin will write a new quintet based on the memories of seniors, many who have immigrated from the Caribbean.

See the Quintet on Youtube
First Memory Project - Bayside Senior Center, Queens, NY https://www.youtube.com/watch?v=RP0s4XwF8-g
New Memory Project work, "Retrospectives" by Harold Gutierrez on YouTube https://www.youtube.com/watch?v=Q4iVRrj-iQo
Memory Project post-concert interviews with students and parents from the Corona Youth Orchestra after our premiere performance of "Dreamers' March" for solo quintet and youth orchestra by Harold Gutierrez https://www.youtube.com/watch?v=jYWhS2PhZFA
New NYSCA Commission "Variable Winds" by Daniel Ott on YouTube https://www.youtube.com/watch?v=wQAKs__qfNc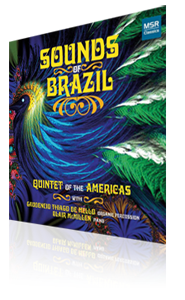 SOUNDS OF BRAZIL
The Quintet announces the release of its exciting new recording, SOUNDS OF BRAZIL, on the MSR label. The music includes choros, lullabies and songs by Gaudencio Thiago de Mello who performs with the Quintet on his unique organic percussion from the Amazon. Thiago plays with the Quintet on works by Ernesto Nazareth and Pixinguinha as well. The Quintet is proud to include Changes, a work they commissioned by Brazilian-American pianist and composer Marcelo Zarvos. Rounding out the CD is Ventos, another Quintet commission by a gifted young composer on the New York scene, Ricardo Romaneiro. Guest artists include Blair McMillen on piano and Scott Kuney on guitar.
SOUNDS OF BRAZIL on the MSR Label
Karel Husa Recollections on the New World Records label.
Dancing in Colombia on the MSR Label - 15 Colombian dances including bambucos, pasillos, bundes and paseos.
Self Portrait on the CRI label - avant garde music for Quintet including works by Pauline Oliveros, Elliot Sharp, Amy Rubin, Christopher Culpo and Lee Hyla
Discovering the New World on the MMC label - music from the Carnegie Hall Concert (Louis Ballard, William Thomas McKinley, Roberto Sierra, and "America (Suite Popular)" - Ilan Rechtman).
Souvenirs, 20 Musical Mementos from the New World on the XLNT label - Samuel Barber's "Summer Music" and many Quintet favorites.



Americans in Paris and Back Again
including music by Bernstein, Gershwin, Copland and Piazzolla, and new music by Bruce Stark
January 18th, 10:00AM at Beacon Rehabilitation and Nursing Center, 140 Beach 113th Street, Rockaway Park, NY
April 15th, 2:00PM at Flushing Library, 41-17 Main Street, Flushing, Queens
April 20th, 7:00 PM at National Opera Center, 330 Seventh Ave., Manhattan


Watch the Quintet play in "El Picaflor"
Quintet of the Americas visits the New York Hall of Science and Flushing Meadow Park. Hear El Picaflor (also available for download on Amazon from the Dancing in Colombia CD.)
Format WMV link – YouTube – Dailymotion – Veoh.com – Vimeo.com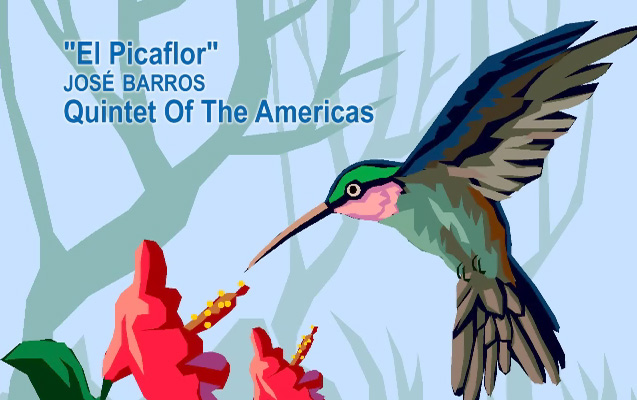 Listen to the Quintet
Now also on SoundCloud
Wiggle Room
First movement of Short Winds (2010) by Sean Friar recorded live at Princeton University April 26, 2011
Sfumato I Vivace, by Yao Chen
The Quintet of the Americas
Sfumato II Adagio, by Yao Chen
The Quintet of the Americas
Sfumato III Capriccio, by Yao Chen
The Quintet of the Americas
Ambos Mundos, Shadow Quartet, Neil Rolnick
The Quintet of the Americas
Mo Suo's Burial Ceremony, by Xinyan Li
The Quintet of the Americas
Add the amount you want to donate here: