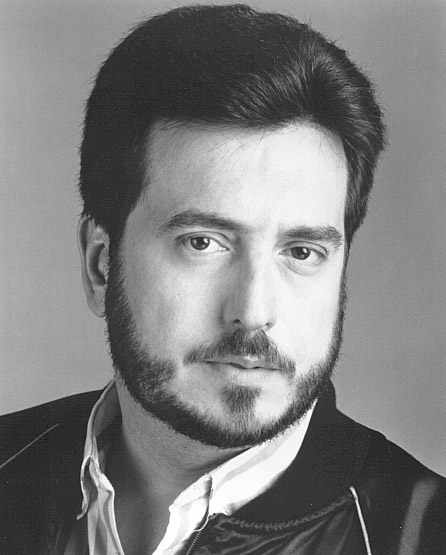 Argentine-American composer Carlos Franzetti was born in Buenos Aires, Argentina, on June 3, 1948. He studied at the National Conservatory in Buenos Aires and later privately with Guillermo Iscla and Lucia Maranca (piano). He studied composition in Mexico and conducting at the Juilliard School. A US resident since 1971, he has developed an extensive career as composer, conductor and pianist. Among his works are two piano concerti, a symphony, Concierto del Plata for guitar and orchestra, and an opera Corpus Evita, which received its world premiere in San Francisco in September 2000, and was nominated for a GRAMMY award as best contemporary classical composition in 2005. His music can be defined as new-romantic with certain elements of atonality. He has received the Konex Award, the Pro Musica and Trofeu Laus Awards, and several grants and commissions from Meet the Composer.
For more see http://www.sfcamerata.org/Corpus%20Evita/Corpus%20Recording%20Reviews.html
Michael Colina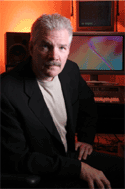 New York-based composer and jazz producer Michael Colina has written music for television, film, theatre, dance and the concert stage for more than 20 years. A multiple Grammy® winner, Colina has worked alongside recording legends like George Benson, Earl Klugh, James Taylor, Linda Ronstadt and Bonnie Raitt, and his music has been performed throughout the United States, Europe and Japan.
After 25 years of helping others create their music, Colina is focusing today on the music that he has always dreamed of creating for himself. His most recent works reflect a new direction, one that pulls threads from jazz, classical, and his Cuban-American heritage – a music that transcends categories and takes the listener to an invisible world of subtle discovery.
Colina's discography includes two solo CDs for the Private Music label, Shadow of Urbano and Rituals. He produces and writes for many of the great contemporary jazz musicians of today. He has three Gold Records to his name, and has been nominated for four Grammy® awards and won three in the field of Contemporary Jazz.
Colina, born of Cuban-American heritage, studied composition at the North Carolina School of the Arts and at the Chigiana in Sienna, Italy.
Visit Michael's website http://www.michaelcolina.com/