St. Peters Church, 2003
From Quintet of the Americas all Brazilian program March 23, 2003.
The concert was a benefit for St. Peter's Church in Chelsea which you can see under repair.
Thiago playing the water jug.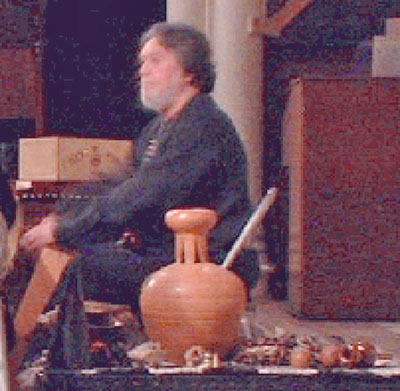 Thiago playing with the Quintet. He is playing a wooden box from which he can make 11 sounds !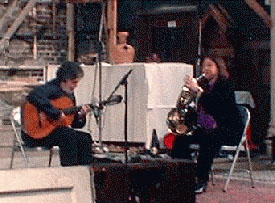 Barb and Thiago de Mello playing a duet, "Chant of the Chief", a beautiful Brazilian melody from the Amazon.