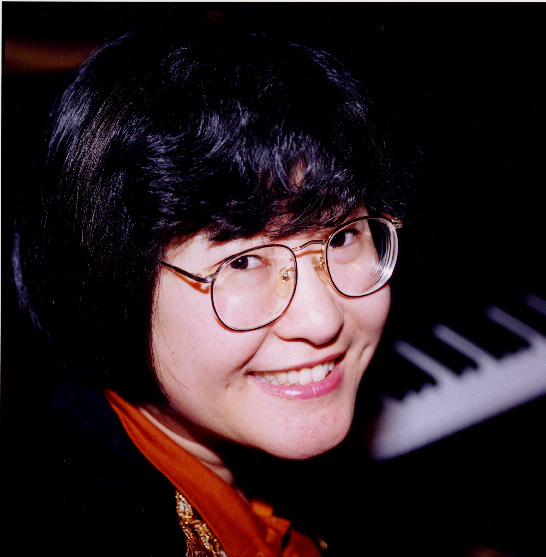 Dr. CHEN YI*, composer (born in 1953, Guangzhou, China)


As the Cravens/Millsap/Missouri Distinguished Professor at the Conservatory of the University of Missouri-Kansas City, and the recipient of the prestigious Charles Ives Living Award (01-04) from the American Academy of Arts and Letters, Dr. Chen Yi has been elected to the American Academy of Arts & Sciences in 2005. Chen Yi has received bachelor and master degrees in music composition from the Central Conservatory in Beijing, China, and Doctor of Musical Arts degree from Columbia University in the City of New York. Her composition teachers have included Wu Zu-qiang, Chou Wen-chung, Mario Davidovsky, and Alexander Goehr. She has served as Composer-in-Residence for the Women's Philharmonic, the vocal ensemble Chanticleer, & Aptos Creative Arts Center (93-96) supported by Meet The Composer, and as a member of the composition faculty at Peabody Conservatory of Johns Hopkins University (96-98).
Fellowships have been received from Guggenheim Foundation (96), American Academy of Arts and Letters (96), Fromm Foundation at Harvard University (94), Koussevitzky Music Foundation at the Liberary of Congress (97), and National Endowment for the Arts in the United States (94). Honors include a first prize from the Chinese National Composition Competition (85), the Lili Boulanger Award (93), the NYU Sorel Medal Award (96), the CalArts/Alpert Award (97), the UT Eddie Medora King Composition Prize (99), the ASCAP Concert Music Award (01), the Elise Stoeger Award (02) from Chamber Music Society of Lincoln Center, the Friendship Ambassador Award from Edgar Snow Fund (02), an Honorary Doctorate from Lawrence University (02). Her music is published by Theodore Presser Company, performed world wide, and recorded on Bis (02, 03, 04), New Albion (97), CRI (99), Teldec (97, 99 w/ Grammy Award, 03), Nimbus (93/00), Cala (95), Avant (98), Atma (99), Hugo (00), Angel (01), Albany (04, 05), Koch International Classics (04), Delos (04), Centaur (04, 05), Eroica (05) & China Record Co. (86, 90).
* Chen is family name, Yi is personal name. Chen Yi can be referred to Dr. Chen, Prof. Chen, Ms. Chen, or Chen Yi, but not Dr. Yi, Prof. Yi, or Ms. Yi.

Click here to learn more about Chen Li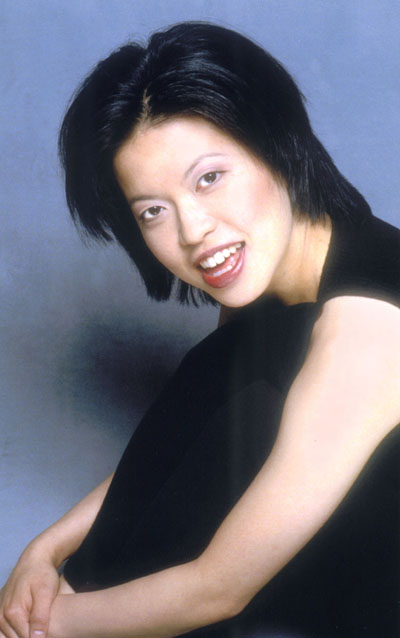 My second CD of chamber music, Earthshine, was planned to allow me to experiment with writing for a variety of solo instrumental and various mixed ensembles. Having had the good fortune to collaborate with Tara Helen O'Connor, Jacqueline Leclair, Marianne Gythfeldt, Ann Ellsworth, and Laura Koepke (of the Quintet of the Americas), through their work with the Beata Moon Ensemble, proved the inspiration for Wind Quintet, my first composition for wind ensemble. The warmth, energy and particular talents of these wonderful musicians helped to shape the mood and feel of each of the work's three movements.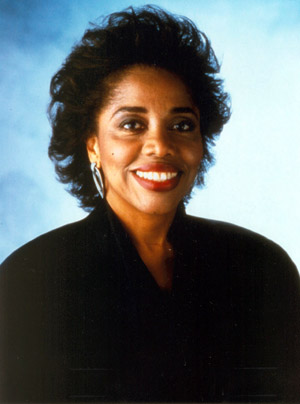 Tania León born in Cuba, a vital personality on today's music scene, is highly regarded as a composer and conductor recognized for her accomplishments as an educator and advisor to arts organizations. She has been the subject of profiles on ABC, CBS, CNN, PBS, Univision, Telemundo and independent films. Ms. León is currently featured on Univision's "Orgullo Hispano" series which celebrates living American Latinos whose contributions in society have been invaluable.

León was the subject of a Composer Portrait concert at Columbia University's Miller Theatre which the New York Times noted that "A hidden Latin American dance rhythm provides a fixed point upon which she attaches other overlapping and enormously varied rhythmic patterns. Ms. León animates her tart atonal harmonies…. intense, hard-driving yet elusive… the concert attracted a large, mostly young and encouragingly diverse audience."
For the full review, click here.
Photo: Michael Provost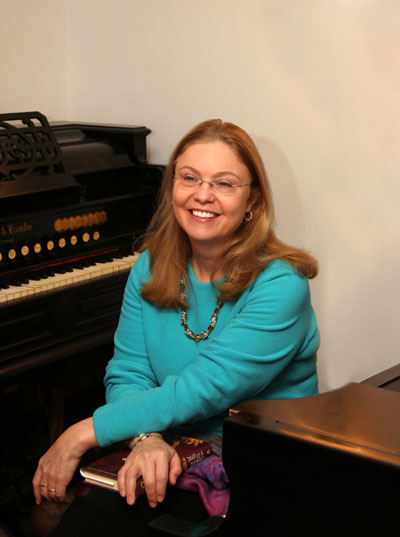 The Quintet of the Americas is going to perform my August Swale on the Women's Work series at Greenwich House on March 21st . In case you don't already know, a swale is a meadow or a marsh where a lot of wild plants grow together. I use it to mean a kind of musical collage of newly composed musical swatches. The swatches in August Swale make a sort of musical life cycle because they are in a variety of styles and feeling states including anxious modernity, cheerful Americanism, passionate "gypsiness" and round modal resolution.

The Women's Work series began in March 2004, so this is our third season. The concerts are supported by New York Women Composers' seed money grants and by all the organizations that support Greenwich House Arts. GHA supplies the beautiful concert hall, publicity, support staff and NYWC chooses the ensembles to perform. The performers choose the music that includes a number of pieces by NYWC members. It is an opportunity to hear a lot of interesting women composers. Usually the composers are also present so you can shake their hands at the wine and cheese receptions following the concerts.

There is still a need to have concerts consisting primarily of women composers' works. Women's music is not well represented on festivals and other concert series. Women composers need outlets for their music and GHA and NYWC are proud to offer this opportunity.

Click here to learn more about Beth Anderson
Photo credit: Ron Terner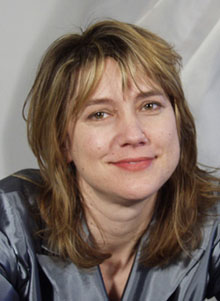 Jennifer Griffith comes from a musical family. Her mother played piano in New Orleans jazz and dance bands and her jazz enthusiast father collected instruments for music-making in their home. Family members and both musical and non-musical visitors could pick up and bang away on just about anything.
Originally from Eugene, Oregon, Jennifer took piano lessons as soon as she was big enough to reach the keys, and later sang in school choirs. Her Jackson Street home was a unique musical environment. Often jazz musicians would stop in along with blues or folk musicians at her parents' frequent jam sessions. Friends and friends-of-friends came to the house for the music and conviviality.
Jennifer's parents introduced her to recordings by Bessie Smith, Billie Holiday, Art Tatum, Teddy Wilson, Ella Fitzgerald, Sydney Bechet, and Louis Armstrong among other legendary voices. In her teens, she sang with her high-school friends and older brother's modern jazz ensembles.
Jennifer moved to New York City after high school for some practical musical experience, and then saved money and moved to Greece for a look at the ruins. She stayed for a few years, appearing as pianist/singer in nightclubs around the Mediterranean, performing '70s and '80s pop, R & B, as well as blues and jazz.
In her mid-20s, Jennifer decided to pursue a degree in classical piano, reviving an interest her mother had instilled in her. She earned a piano performance degree in Portland and developed a repertoire of piano and chamber music from Bach to Bartók with a specialty in the music of late 19-century French composers: Tailleferre, Boulanger, Ravel, Debussy, Satie and others.
After studying classical piano for 15 years, Jennifer attended Smith College, where she earned a masters in composition. Since moving to NYC, she has synthesized her many musical influences, both singing and playing in clubs as well as composing operas and other pieces. She recently completed a pocket opera entitled Dream President, about a dominatrix's erotic dreams and thoughts about — wouldn't you know it — Bill Clinton. The libretto is based on her actual dreams and the work will be presented by New York City Opera's VOX 2004 in May, 2004. She has studied with David Del Tredici and Tania Leon at the CUNY Graduate Center where she is earning a doctorate in composition. She has also written pieces for Cygnus and Glass Farm new music ensembles, and is currently writing a new libretto and opera for the American Opera Projects "Composer & the Voice" series.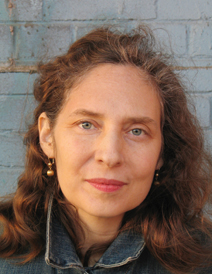 In an age of trends and fashions, movements and anti-movements, genres and sub-genres, Julia Wolfe's life and work defy early categorization. On the surface, she seems the quintessential composer for the '90s --New York-based, politically aware --and, don't forget, female --and in fact her career has been appropriately meteoric. In the last few years she has sprung into the consciousness of the musical cognoscenti through a few startlingly individual and unforgettable works for orchestra, string quartet, chorus, and chamber ensemble, and she is now rightfully regarded as one of the key musical voices of her generation. Given all this, one would ordinarily expect something befitting the "latest thing." But when one hears her music, the catch-phrases immediately become inadequate, one-dimensional, and simplistic. The music's simply too damn real to be described by an "ism."

Born in Philadelphia in 1958, her resume is bedecked with dazzling degrees and prizes: doctoral work at Princeton, MM from Yale, a Fullbright Fellowship, and a generous assortment of grants from the Koussevitsky Foundation, Meet the Composer/Reader's Digest, ASCAP, the American Academy and Institute of Arts and Letters, and other august bodies. Her pieces have been performed by an equally prestigious cast of characters: the San Francisco Symphony, the American Composer's Orchestra, the Cassatt Quartet, the Lark Quartet, Orkest de Volharding, Le Nouvel Ensemble Moderne, and the New York Youth Symphony. But while certainly impressive, the list leaves out the most important parts: her work as co-founder of New York's Bang On A Can Festival, where she has been responsible for the presentation of hundreds of new and unknown works over the past seven years; and her studies with composer Martin Bresnick, with whom she shared a fascination and engagement with music of all stripes.

Julia Wolfe's appetite for music is wide-ranging and voracious; her enthusiasm for late Beethoven is rivaled only by her passion for Led Zeppelin, or perhaps her love of traditional American folk music. These influences and many others can be heard subtly but clearly in her work, yet in no way is her music a pastiche of styles. Rather, disparate sounds and structures are put to new, unexpected uses, the point being not one of self-conscious reference, but rather that of finding expression for the unique way she has processed the material. There are no power chords in the breathtakingly virtuosic string quartet Early that summer, but the vibrancy of rock and roll sears through every moment. Similarly, one can sense the spirit of Stravinsky and Andriessson in On Seven-Star-Shoes and The Vermeer Room, and yet these pieces have identities that are distinct and utterly Wolfe-ian.


--Evan Ziporyn, Photo © Elliot Caplan