BLACK LIVES MATTER! Statement of the Quintet of the Americas
The Quintet of the Americas stands in solidarity with the Black community, in the arts and beyond, as our country struggles to overcome racial discrimination and violence. Long espousing the values of equity and justice, both as an organization and as individuals, we will not remain silent at this time of turbulence.
The pandemic has affected us all, but none more than the Black community. Disparities in access to healthcare and housing, as well as education and jobs, have left communities of color struggling for survival.
As a musical ensemble, we recognize and value the immense contributions of Black performers and composers to chamber music. Our efforts to increase their visibility and representation, collaborating with Black and Latinx artists, have educated us and our audiences about the painful history of injustice they have long endured.
The Quintet continues to prioritize racial equity in all areas of our operations, and to encourage dialogue about organizational and structural racism within our field. We urge our audience members, funders, and colleagues in the performing arts to stand together with us to declare that racial intolerance and violence must be stopped. The change must be in each of us … and it must be now.
Quintet of the Americas Creates Concert Archive of Commissioned Works as part of Its Celebration of 40 Years in New York City
All of the Quintet's concerts were cancelled starting mid-March as the global pandemic swept through NY with a vengeance. Prevented from rehearsing and performing live, we have been creating concerts for you to hear and watch on YouTube – selections of our commissions from the last 40 years which we have recorded from past concerts. We are asking the composers to record new introductions to their works! Our first concert is up https://www.youtube.com/watch?v=rOSIt4ohPNM&t=27s . It's a diverse program, everything from Colombian dances by Jorge Olaya Muñoz, to a work inspired by Manhattan in 1609 and today: Mannahatta Windows by Robert Deemer, to fun works by Thiago de Mello and James Cohn, to one of our first Memory Project pieces: Music for Bayside by Lembit Beecher based on interviews with Bayside seniors, to Dream Song from Vision III by Judith Sainte Croix with native flutes and masks, to Variable Winds by Daniel Ott, a piece inspired by the changes over hundreds of years in Flushing, NY. We hope you will enjoy this concert and check back for the next one coming soon!
Quintet produces 9 educational videos
After visiting one school to perform our educational program, the virus stopped us from visiting any more schools. We spent the first 6 weeks of stay-at-home recording and assembling a workshop video and 8 more videos which we sent to many schools. Teachers and principals were grateful for these materials as they switched with no notice to on-line remote learning. We expect these videos will be used in more schools in the fall. They are all up on YouTube.
Queens Jazz Greats Program Big Success Last Fall
We had great fun collaborating again with jazz artists Earl McIntyre, bass trombone/ tuba player and arranger, Renée Manning, vocalist, and Carlos Maldonado, percussionist, in programs that celebrated the artistry of Queens Jazz musicians. So many jazz artists have called Queens home. We presented a series of 4 workshops, a culminating concert and satellite concerts featuring music by Louis Armstrong, James P. Johnson, Fats Waller, Billie Holiday, Jimmy Rushing, Jimmy Heath, Cannonball Adderley, and Dizzy Gillespie. Earl created new arrangements of these works for woodwind quintet, trombone or tuba, percussion and vocals. . We took these event to senior centers, an Adult Alzheimers Day Care, rehabilitation hospitals and the Langston Hughes Library. This project was part of a Chamber Music America Residency and was supported by the National Endowment for the Arts, as well as New York State for the Arts and New York City Department of Cultural Affairs. It's always so much fun to work with these friends! Here is a performance we put on YouTube of one of Renée's songs performed by the 8 of us. https://www.youtube.com/watch?v=2LkD3RlLtGI ENJOY!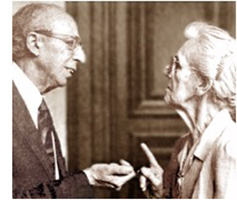 Americans in Paris and Back Again - The influence of Nadia Boulanger
Quintet of the Americas will present "Americans in Paris and Back Again" a program that explores the influence of Nadia Boulanger, the famous 20th century composition teacher, on American composers. Boulanger's influence was far and wide with over 1,200 composers coming from all over the world to study with her. In these concerts the Quintet will perform works by Aaron Copland, Leonard Bernstein, Elliott Carter, Astor Piazzolla, Irving Fine, and Quincy Jones, all composers who were directly influence by her, as well as music by Bruce Stark, one of the next generation of composers who felt her influence.
`The Quintet will also include an arrangement of "American in Paris" by George Gershwin. Ironically, though Gershwin went to Paris to study with Boulanger, she refused to teach him, claiming he already had a unique style and she couldn't teach him anything! Preparing this concert took us to the Library of Congress to search for a woodwind quintet by one of Boulanger's many female students: Louise Talma.
Photo caption: Gina Cuffari working with composer Bruce Odland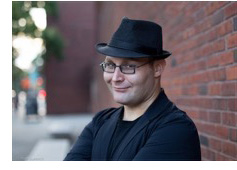 The Quintet Launches a Community Project with composer Ljova which will span two seasons!
The Quintet is thrilled to be working with Lev "Ljova" Zhurbin again! This project will involve working with elementary school recorder players, an elementary school chorus, seniors and a community orchestra in Jackson Heights, Queens. Ljova will work with each group to write a 4-movement piece which will be performed for the whole community in December 2018.
Photo caption: Lev "Ljova" Zhurbin © 2016 by Mark Gurevich / AGMA Photography

Ljova was involved in our first Memory Project in 2013 as part of a Chamber Music America residency. He wrote two works for us: "Lullaby and Memory" based on interviews with Latina seniors in Jackson Heights, and "Click", a clever piece for elementary school students to play classroom percussion instruments with the Quintet. The student's parts were easy but the Quintet parts were very rhythmically intricate. In 2015-16 he joined the Quintet in our residency in the Rockaways and wrote "Rockaway Baby" based on interviews with residents of the Peninsula Rehab Center.

The Quintet heads to CUBA in November
The Quintet has been invited to participate in the 31st Festival de la Habana, international contemporary music festival. The festival runs from November 3-11 and the Quintet concert will be on November 6.
Winds of Change - The Environment with new commissions by Kevin James and Bruce Odland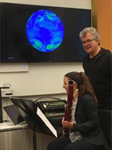 Bruce Odland, an award-winning composer of sound installations, theater, dance and film scores has created a new work for the Quintet "World Winds". This "sonification" uses data in real time on the earth's air currents (http://earth.nullschool.net/) as a source for musical expression performed by the wind instruments.
Kevin James, a composer with a history of community involvement and works using utilizing his own field recordings from interviews with the homeless, to the sounds of howler monkeys, to the voice of the last remaining speaker of an aboriginal language, has completed "Rockaway Beach Winter 2017". Mr. James has created sound recordings from the Rockaway community and the ever-changing natural environment that surrounds them which becomes a sixth voice in the new piece.
The programs will include poems about the earth by Ralph Waldo Emerson. See upcoming concerts for these programs in Queens at West End Temple in Neponsit, Beacon Rehab in Rockaway Park, the Queens Botanical Garden, the Salvation Army in Jackson Heights, and Rockaway Waterfront Alliance's RISE. NOTE: Special concert in Manhattan on June 14th at 7:00PM at the National Opera Center in Manhattan.
Photo caption: Gina Cuffari working with composer Bruce Odland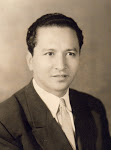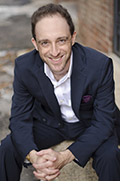 Quintet celebrates 40 years since its founding in Bogotá, Colombia
The Quintet will celebrate the 40th anniversary of its founding with a concert on Monday, Nov. 7, 2016 at 7:00PM at the Salvation Army in Jackson Heights, Queens. The concert will also celebrate the 100th anniversary of the Colombian composer, Jorge Olaya Muñoz, the founder of SAYCO (the equivalent of ASCAP in Latin America).

Maestro Olaya wrote many dances for the Quintet during its first season. It is these works which were unique to the woodwind quintet repertoire that led to the Quintet's special niche in the world of woodwind quintets. When the group reformed in the United States, these dances became the core of the Quintet's unique Latin American repertoire which continue to delight audiences everywhere.

These works may be heard on the Quintet's Dancing in Colombia recording on MSR, still available through Amazon.
Our special 40th anniversary concert will feature a number of dances by Jorge Olaya Muñoz, Retrospectives and Dreamers' March by Harold Gutiérrez, and Judah Adashi's Songs and Dances of Macondo inspired by Gabriel García Márquez' One Hundred Years of Solitude.
In 2015 the Quintet commissioned Harold Gutiérrez to write a piece for our Memory Project based on interviews with seniors from the Latino community in Corona, Queens. We are pleased to be presenting again the resulting work, Retrospectives. The Quintet will be joined by special guests, students from the P.S. 69 Jackson Heights School orchestra, for a performance of Dreamers' March, also written for us in 2015. Photo of rehearsal for premiere of Dreamer's March with the Corona Children's Orchestra. (Composer on right at back in yellow sweater.)

Two Exciting Projects for the 2016-17 season!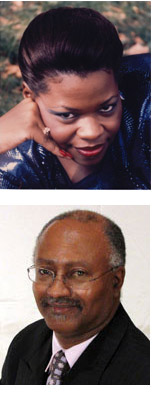 The Quintet will celebrate the 100th anniversary of Ella Fitzgerald's birth with eight free performances between January and June 2017. We are excited to welcome jazz vocalist Renée Manning and trombonist/arranger Earl McIntyre as guest artists for these concerts. Music will include works by Ellington, Jimmy Heath, Louis Armstrong, Antonio Carlos Jobim, Earl McIntyre, Renee Manning, and others. Be sure to look for these free concerts at Bayside Senior Center, Elm-Cor Senior Center, Langston Hughes Library and Cultural Center in Corona, Beacon Rehab Center in Rockaway Park, Brooklyn Conservatory in Park Slope, Prospect Hill Senior Center (in the South Slope) and Eileen Dugan Senior Center in Cobble Hill in Brooklyn.

Renée Manning has sung with the Mel Lewis Orchestra, Mingus Big Band, Chico O'Farrill Afro Cuban Orchestra, George Gruntz Concert Jazz Band, and Dukes' Men. She has worked with Dizzy Gillespie, Sir Roland Hanna, Mark Murphy, Howard Johnson, Joe Williams and sung at Village Vanguard Birdland, Red Rooster, BB King Blues Club, The Iridium, BAM Cafe, Lincoln Center, Carnegie Hall, The Ritz, Blue Note Japan, Milk River, Ronnie Scott's in London, Monmartre Club in Copenhagen, La Villa in Paris and others.

Earl McIntyre's arranging credits include Roberta Flack, Luther Vandross, the "Saturday Night Live" band, Lester Bowie's Brass Fantasy, Johnny Copeland, Cedar Walton, Renée Manning, the Mel Lewis Orchestra, the Mingus Big Band, Elvis Costello, Steve Turré, Bob Stewart, Jon Faddis, J.J. Johnson, the Art Ensemble of Chicago, Cannonball and Nat Adderley.

Quintet receives CMA award for residency in the rockaways

The Quintet has received a 2015-16 Residency Partnership Program Award for an extended residency in the Rockaways. Chamber Music America is the national service organization for chamber music professionals. CMA membership includes thousands of individual musicians, ensembles, presenters, artist managers, composers, educators and others in the national chamber music community. CMA's Residency Partnership Program takes ensemble music out of the concert hall and into the community. The program supports creative collaborations between chamber music professionals and community organizations, bringing interactive performances and music education to new audiences across the country. The Quintet's residency, supported by the Chamber Music America Endowment Fund, is organized in partnership with the Rockaway Artists Alliance, P.S. 114 Belle Harbor School, Rockaway Waterfront Alliance, West End Temple, and Beacon Rehabilitiation and Nursing Center. Our first residency activity takes place on Saturday, September 17th at 4:30PM at RAA at Fort Tilden.The residency will include Phase III of the Quintet's Memory Project. Composer Lev 'Ljova' Zhurbin will write a new quintet based on the memories of seniors, many who have immigrated from the Caribbean.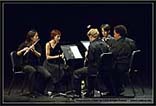 NYS Summer Institute
A week with the Quintet at New York University for College and High School Students
June 20-June 26, 2010
Spend a week in New York City with Quintet of the Americas preparing several woodwind quintets for performance. This is a chance to work intensively on chamber music while playing with and being coached by a member of the Quintet. There are also three master classes, information on music as a business and tips for your career in music. Please click here for application.
New CD - SOUNDS OF BRAZIL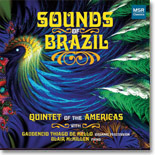 The Quintet announces the release of its exciting new recording, SOUNDS OF BRAZIL, on the MSR label. The music includes choros, lullabies and songs by Gaudencio Thiago de Mello who performs with the Quintet on his unique organic percussion from the Amazon. Thiago plays with the Quintet on works by Ernesto Nazareth and Pixinguinha as well. The Quintet is proud to include Changes, a work they commissioned by Brazilian-American pianist and composer Marcelo Zarvos. Rounding out the CD is Ventos, another Quintet commission by a gifted young composer on the New York scene, Ricardo Romaneiro. Guest artists include Blair McMillen on piano and Scott Kuney on guitar.
To order go to www.msrcd.com/1279/1279.html
Featured composer James Cohn
Goldfinch Variations, composed by James Cohn, is in the program of the upcoming "Tone and Color" concerts. Quintet of the Americas was introduced to composer James Cohn about two decades ago. Our colleagues felt here was someone we should get to know - a wonderful composer AND he lives in Queens! Jim was born in 1928 in Newark, New Jersey where his early musical studies meant violin and piano lessons. Later he studied composition with Roy Harris, Wayne Barlow and Bernard Wagenaar, and graduated with a major in Composition at The Juilliard School.
Featured composer Adam Schoenberg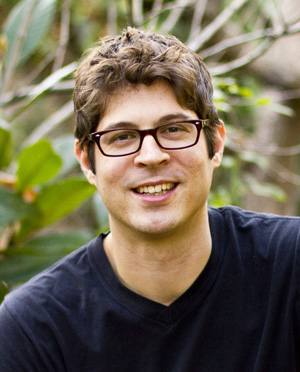 The music of composer Adam Schoenberg (b. November 15, 1980 Northampton, MA) has an ability to create "mystery and sensuality"
(New York Times), and has been hailed as "stunning" (Memphis Commercial Appeal), and "open, bold, and optimistic" (Atlanta Journal-Constitution). As the newest member of the Atlanta School of Composers, Schoenberg has been commissioned to write three works for the Atlanta Symphony Orchestra. Recent commissions have also come from the Kansas City Symphony, Aspen Music Festival & School and Aspen Santa Fe Ballet, Atlanta Chamber Players, Quintet of the Americas, and The Blakemore Trio. Schoenberg will become the first Composer-in-Residence for the Kansas City Symphony under Michael Stern's tenure for the 2012/13 season. Schoenberg is the 2012 BMI Composer-in-Residence for the Blair School of Music at Vanderbilt University, and the 2010-2012 guest composer for the Aspen Music Festival and School's M.O.R.E program.
Featured composer Neil B. Rolnick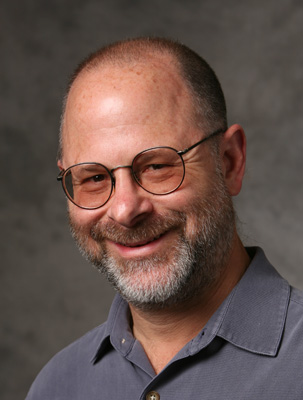 Since he moved to New York City in 2002, Neil Rolnick's music has been receiving increasingly wide recognition and numerous performances both in the US and abroad. A pioneer in the use of computers in performance, beginning in the late 1970s, Rolnick has often included unexpected and unusual combinations of materials and media in his music. He has performed around the world, and his music appears on 15 CD's.
Though much of Rolnick's work has been in areas which connect music and technology, and is therefore considered in the realm of "experimental" music, his music has always been highly melodic and accessible. Whether working with electronic sounds, improvisation, or multimedia, his music has been characterized by critics as "sophisticated," "hummable and engaging," and as having "good senses of showmanship and humor."
Rolnick teaches at Rensselaer Polytechnic Institute in Troy, NY, where he was founding director of the iEAR Studios.
Neil wrote Ambos mundos for the Quintet in 2004. We are happy to be performing it again this season at Symphony Space Feb 4 and on the Queens New Music Festival on May 12!
Featured composer Judah E. Adashi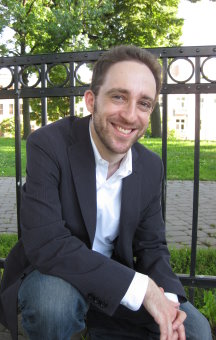 Judah E. Adashi is the child of Israeli parents, but was born (in 1975) and raised in the United States. He teaches composition at the Peabody Institute of the Johns Hopkins University in Baltimore, where he is also founder and director of the Evolution Contemporary Music Series. He studied with Nicholas Maw and John Harbison. He has been honored with awards, grants and commissions from the American Academy of Arts and Letters, the ASCAP and BMI Foundations, Meet the Composer, the American Composers Forum and the Aspen Music Festival, as well as three residencies at the Yaddo artist colony. He holds degrees from Yale University and the Peabody Institute of the Johns Hopkins University.
Featured composer Chistopher Kaufman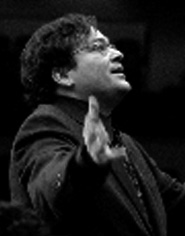 Chistopher Kaufman has composed extensively in the classical and film genres. He is the recipient of awards and commissions from the M.J.F. Fund, The Saltonstall Foundation, CAP Individual Artists Award, UCC Council on the Arts, Sage Fellowship, SOS, Community Arts Partnership Grant, Meet the Composer Grant, was a Featured Artist for Obama Music, Arts and Entertainment and has attended the MACDOWELL ARTS COLONY five times. His music has been featured at the UNITED NATIONS, ACA FESTIVAL OF AMERICAN MUSIC, the INTERNATIONALES MUSIKINSTITUT IN DARMSTADT, JUNE IN BUFFALO, the AMERICAN COMPOSERS ORCHESTRA readings, the ITHACA FESTIVAL, the NORTHEASTERN COMPOSERS CONFERENCE, the CHARLES IVES CENTER FOR AMERICAN MUSIC, ENCORE SUMMER MUSIC and EASTMAN'S MUSICA NOVA.
Featured composer Mario Lavista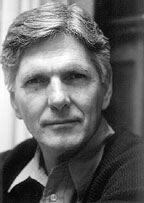 Quintet of the Americas has performed his Cinco danzas breves, and Marsias and is thrilled to have successfully commissioned Mario for the nonet.
Featured composer Nicholas Scarim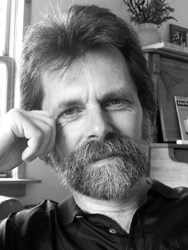 Nicholas Scarim grew up in Chicago and attended the Chicago Musical College. He moved to New York in 1977, and in 1979 his opera Sumidagawa, based on the Noh drama, was developed by Yale's Eugene O'Neill Theater Center and subsequently premiered by the Opera Company of Philadelphia. He has had ballets, operas, film scores, chamber, and orchestral works commissioned and performed by numerous American orchestras and opera companies. His work has been performed at Alice Tully Hall, Avery Fisher Hall, and Town Hall in New York City. "A Simple Melody," commissioned by Carnegie Hall, has been performed there by the American Composers Orchestra and the Orchestra of St. Luke's for eight seasons, and by 14 other orchestras across the US and Canada. He has taught composition at the Third Street Music School in New York since 1979.
Featured composer Edgar Colón-Hernández
The Quintet is happy to premiere Procesión jíbara by Edgar Colón-Hernández at our concert. The Quintet's association with Edgar goes back to the 1980's when Edgar was writing the program notes for the Quintet's Columbia Artists tours. Matt and Barbara worked with Edgar again when they performed with the Gay Men's Chorus. It was there that Barbara heard Edgar's compositions and asked him to write this piece for the Quintet. Until recently, he was the Program Department Director at Columbia Artists Management, Inc, in charge of writing program notes for the many international orchestras, ensembles and soloists managed by the company. He is an HIV+, disabled person living in New York City.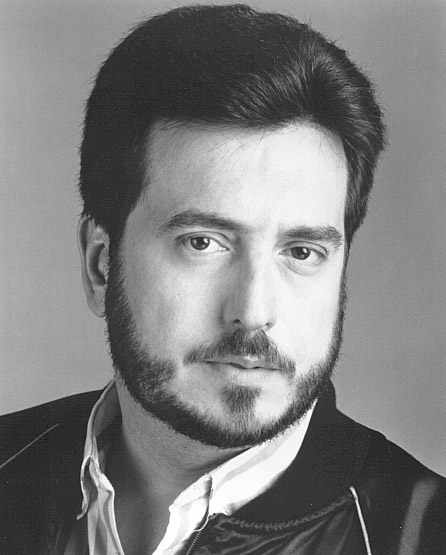 Featured composer Carlos Franzetti
Among his works are two piano concerti, a symphony, Concierto del Plata for guitar and orchestra, and an opera Corpus Evita, which received its world premiere in San Francisco in September 2000, and was nominated for a GRAMMY award as best contemporary classical composition in 2005. His music can be defined as new-romantic with certain elements of atonality. He has received the Konex Award, the Pro Musica and Trofeu Laus Awards, and several grants and commissions from Meet the Composer.
Featured composer Michael Colina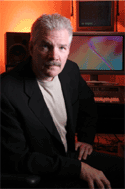 New York-based composer and jazz producer Michael Colina has written music for television, film, theatre, dance and the concert stage for more than 20 years. A multiple Grammy® winner, Colina has worked alongside recording legends like George Benson, Earl Klugh, James Taylor, Linda Ronstadt and Bonnie Raitt, and his music has been performed throughout the United States, Europe and Japan.
Colina's discography includes two solo CDs for the Private Music label, Shadow of Urbano and Rituals. He produces and writes for many of the great contemporary jazz musicians of today. He has three Gold Records to his name, and has been nominated for four Grammy® awards and won three in the field of Contemporary Jazz.
Featured composer Miguel del Aguila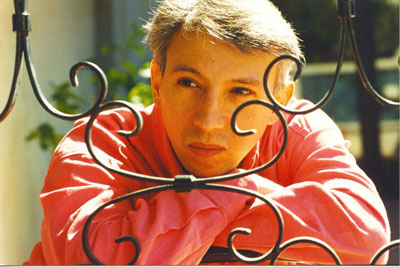 Miguel del Aguila is one of those composers who feels like a perfect match for the Quintet. Born in Uruguay, Miguel brings the best of many worlds to his music and it is with great pleasure that we are able to bring Miguel to New York to accompany us to audiences in New York and Queens.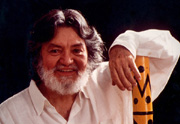 Featured composer Gaudencio Thiago de Mello
Guest composer/percussionist Guadencio Thiago de Mello, who was born and raised in the Brazilian Amazon rain forest, has experimented with a variety of styles, combining the timeless, primitive musical elements of the Amazonian jungle, and the contemporary jazz language of New York . He has created a special collection of instruments called "Organic Percussion" which he uses in concerts, recordings and in master classes around the world.
He studied classical guitar and founded the Guitar Society at the United Nations in 1970, which he directed for 10 years. He also founded and directed the Jazz Ensemble at the Rudolf Steiner School in New York City , where he taught for 29 years, and is a Downbeat award-winner both as percussionist and for his recording . He is a frequent collaborator with Sharon Isbin, both on recordings and in performance worldwide. Thiago de Mello's compositions have been featured in films and documentaries, theater and dance as well, and have been recorded by leading jazz artists.
Thiago has composed a vast repertoire including a series of pieces called "Musical Embraces" and a series of chants called "Chants for the Chief", premiered by Brazilian classical guitarist Carlos Barbosa Lima with Thiago playing percussion. Besides playing the guitar and singing, Thiago also plays many percussion instruments with his band "Amazon", a 12-piece orchestra based in NYC, and as a special guest with performing and recording artists. He recorded some of his music on Paul Winter's Grammy Nominee Recording "Earth, Voices of a Planet". He can be heard on Luis Bonfa's album "Magic" on the Caju/Polygram label and has also recorded on Concord Records, Virgin Records, and Abracos. NBC chose two of his pieces to air during the 1992 Olympic Summer Games in Barcelona , Spain . Quintet of the Americas is proud to have commissioned four songs from Thiago which were premiered on May 10, 2007 at Merkin Concert Hall. Thiago is joining the Quintet for concerts thoughout the borough of Queens this season including Flushing Library, the United Nations School in Jamaica, the Center for Mediation Services in Jamaica, the Sunnyside Senior Center, the Sunnyside After-school program at P.S. 150, the Beacon Program in Elmhurst, at the N.Y. Hall of Science in Flushing Meaado Park, and the Jewsih Center in Jackson Heights.
photo credit : Thomas Myller
All About Jazz, March 17, 2010
Cuarteto Latinoamericano + Quintet of the Americas, March 10 at Americas Society
By Ernest Barteldes
For the full story with links and photos, go to
http://www.allaboutjazz.com/
In Memoriam for Dr. Louis W. Ballard
It is with great sadness that we report the passing of Dr. Louis W. Ballard on February 9, 2007 in Santa Fe, NM. For thirty years it has been our great pleasure to share his wonderful work "The Soul" from Ritmo Indio with audiences throughout the United States and on tour abroad.
Featured composers: Women's Work 2006 Hosted by Beth Anderson

Featured composer
Robert Paterson - An Emerging Composer to Watch!
We were pleased to assist Robert Paterson in his successful application to the 2004 Jerome Composers Commissioning Program. We are very impressed with this young composer and hope you will join us to hear his new work which we will premiere on April 19, 2005 at Merkin Concert Hall in New York City. He will be one of five composers participating in a mid-concert panel at the concert. Come to Merkin April 19 to meet Rob as well as Jon Deak, Laura Kaminsky, Elliott Schwartz, and Carl MaultsBy.
Featured composer Carl MaultsBy
With funding from the New York State Council on the Arts, Dr. Carl MaultsBy has written a new work for the Quintet and three percussion players. Carl has given us a wonderful piece which combines African and Latin rhythms and makes use of an array of African and Latin percussion instruments. We are pleased to offer the premiere of "Journey" on our Merkin concert April 19. For those who have heard the Quintet perform Carl's Rockin' in Jerusalem, a joyful combination of gospel and salsa influences, the chance to hear "Journey" is something to look forward to.
Featured composer Marcelo Zarvos
Brazilian pianist and composer Marcelo Zarvos has written for virtually every medium, from dance to the concert stage, film, television and theater.
Featured composer William Thomas McKinley
One of the most highly regarded and well-known composers of his generation, William Thomas McKinley (b.1938) learned both classical and jazz piano at a very early age, becoming the youngest member of the American Federation of Musicians at just twelve years old.
Quintet of the Americas recording featured as part of Norman Rockwell show at New York's Guggenheim Museum
New York, NY The Quintet Of The Americas has announced that selections from their Souvenirs CD (XLNT CD18008) have been chosen for the Acoustiguide audio accompaniment program for the Guggenheim Museum's Norman Rockwell – Pictures for the American People exhibition. The Museum is located at 1071 Fifth Avenue at 89th Street in Manhattan.
The show, which will be at the Museum until March 3, is a retrospective of the painter's images of everyday life, which provided his personalized interpretation of American identity. His paintings and illustrations contributed to a popular image of the U.S. that offered a reassurance during the mid-Twentieth Century - a time defined by momentous change as the country evolved into a complex, modern society. The selections of American works from the Quintet's Souvenirs CD are a carefully chosen and wonderfully apt audio counterpoint to these images.
For more information about the Norman Rockwell exhibition, please call the Guggenheim Museum at 212-423-3500 or visit their website at http://www.guggenheim.org/new_york_index.html.